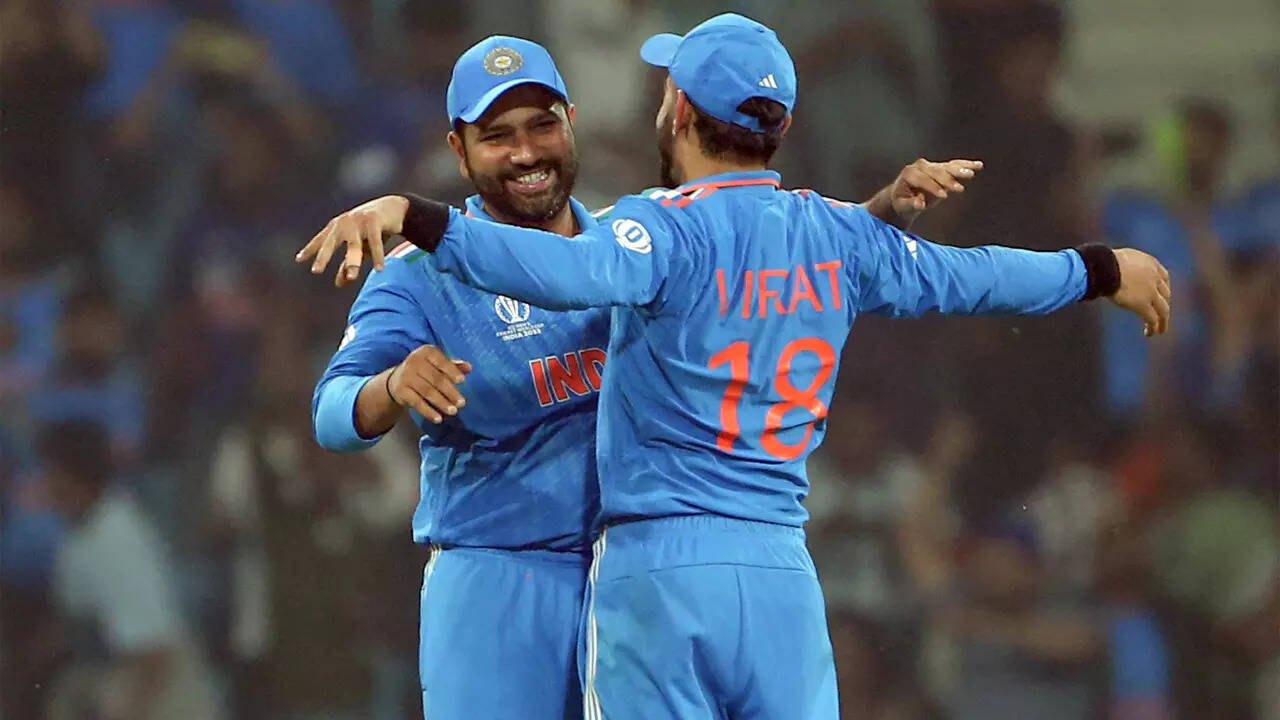 NEW DELHI: India's juggernaut in the ODI World Cup continued as they handed England a crushing 100-run defeat, securing their sixth victory on the trot and virtually guaranteeing their place in the semifinals.India, who batted first for the first time in the tournament after England opted to bowl, suffered early setbacks before skipper Rohit Sharma led from the front with 87-run knock to guide them to 229/9 on a tricky Lucknow surface.Defending a below par total, Indian bowlers rose to the occasion with Mohammed Shami (4/22) and Jasprit Bumrah (3/32) doing the bulk of damage to help India maintain their unbeaten run in the World Cup.Lavishing praise on the bowlers' stupendous performance, Rohit said this is not something that the team witnesses everyday as the pacers made good use of the conditions."You don't see that every day when you are defending such a total. Our seamers exploited the conditions very well, there was swing and lateral movement available," Rohit said in the post-match presentation.
World Cup 2023: India beat England by 100 runs, Rohit Sharma is Player of the Match
Rohit reckons India possesses all the variety in their bowling attack, but it's equally important for the batters to put good score on the board so that bowlers can defend the total."I think so, we have got a good balance there. A couple of good spinners and seamers bringing in their experience. When you have a bowling line-up like that, it's important that the batters give them something to work with, and show their magic," he said.The India captain lauded the way team bounced back after a dismal batting show as the experience played a big role in this kind of situation."I think this was a game where we showed a lot of character. All the experienced players stood up at the right time and won us the game. Looking at how the tournament has gone for us, batting second in the first five games and then we had to bat first here, we were challenged. We knew the pitch had something in it and we had the experience in our bowling, so we wanted to get to a decent total. We were not great with the bat, losing three wickets in the first powerplay isn't the ideal situation. You have to then create a long partnership, which we did. But then we just lost wickets, including mine. Looking at the overall picture, I thought we were 30 runs short," Rohit added.