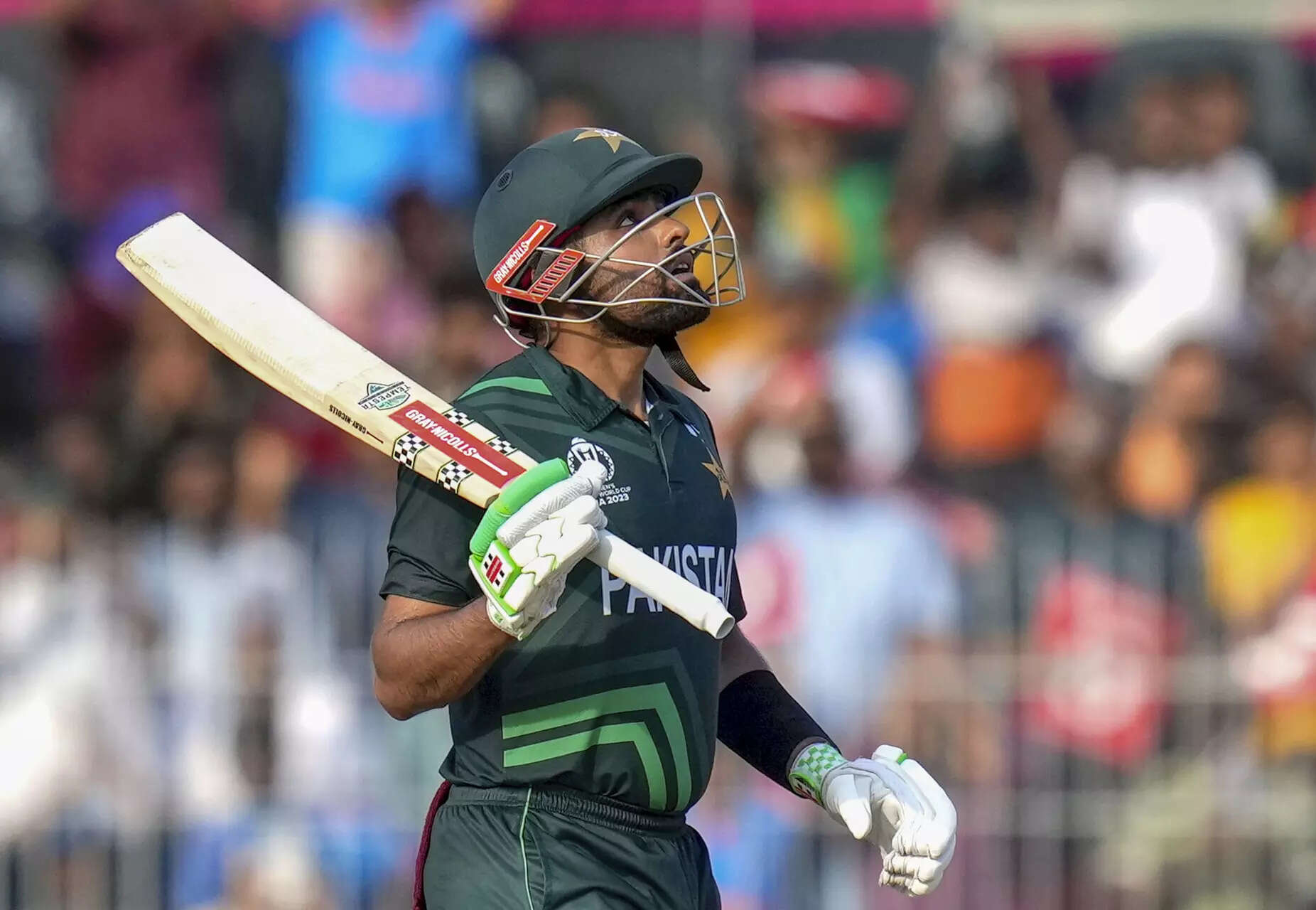 NEW DELHI: Babar Azam, amidst the intense rivalry between India and Pakistan in the world of cricket, openly expressed his admiration for three world-class batters, naming Virat Kohli, Rohit Sharma, and Kane Williamson as his favourites. Babar highlighted the exceptional qualities that make these players stand out.Virat and Rohit, both Indian cricketers, have been among the top run-scorers in the ongoing World Cup, with Virat amassing 354 runs in five innings and Rohit scoring 311 runs in an equal number of innings.While the India-Pakistan rivalry is fierce, Babar did not hold back his appreciation for these two formidable Indian batters. Kane Williamson of New Zealand, known for his calm and composed demeanour, also earned a spot on Babar's list.
"Virat Kohli, Rohit Sharma, and Kane Williamson are my favourite batters in the world. They're the top players in the world. They read the conditions well, which is why they are the best. I admire them," Babar Azam shared in an interview with Star Sports.
Babar went on to describe what he finds most remarkable about these three batsmen: "The best thing I like about Virat, Rohit, and Kane is how they get the team out of difficult situations and score runs against tough bowling. This is what I try to learn from them."Babar is widely regarded as one of the finest batters of the present generation in international cricket. However, his efforts with the bat have not been enough to secure consistent victories for Pakistan in the ongoing World Cup.
IND vs ENG: Do Virat Kohli's centuries guarantee India's victory? Let's uncover the stats..
In a recent match against South Africa, where Pakistan suffered a narrow 1-wicket loss, Babar scored a crucial 50 in challenging conditions, helping his team post a competitive total. As Pakistan continues to navigate must-win scenarios in the tournament, they are set to face Bangladesh on Tuesday at the iconic Eden Gardens in Kolkata. (With inputs from ANI)