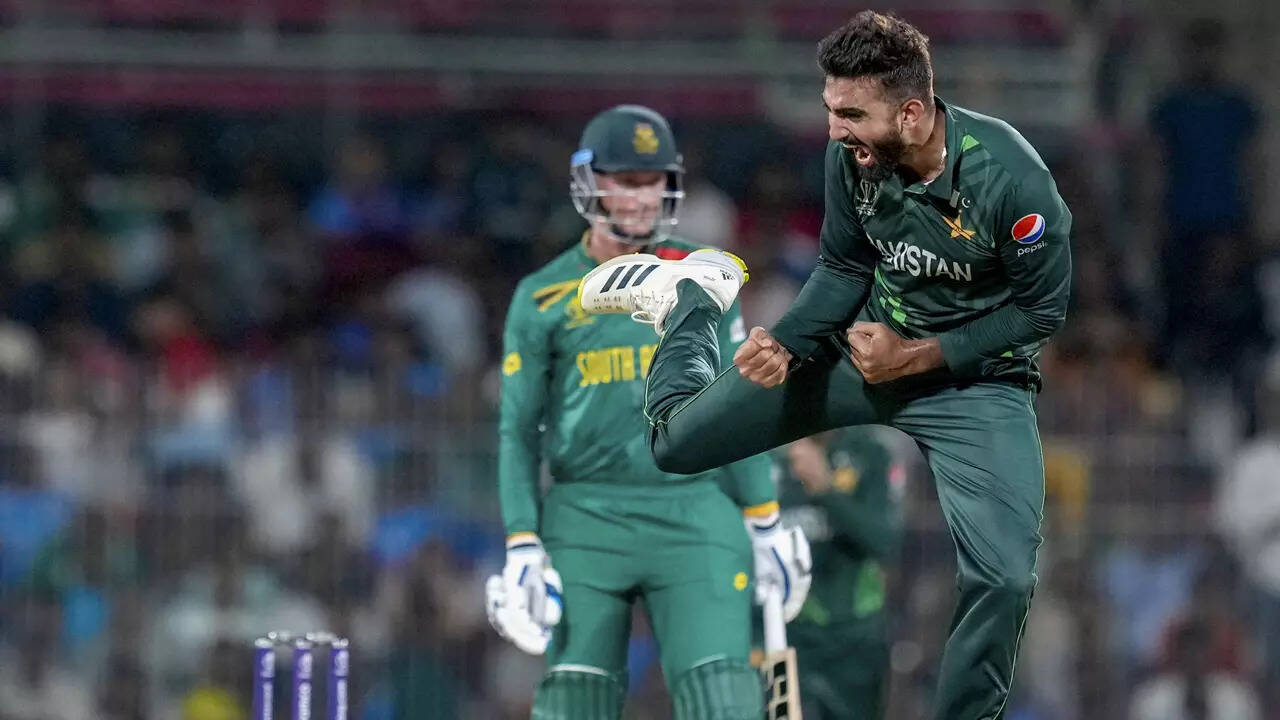 NEW DELHI: Pakistan cricketer Usama Mir became the first-ever concussion substitute in World Cup history. Mir took the field after Pakistan all-rounder Shadab Khan suffered a head injury during their World Cup fixture against South Africa on Friday. Shadab was replaced by spinner Mir as the concussion substitute.The incident took place in the first over of South Africa's chase.Shadab, in an attempt to run out Quinton de Kock, ended up landing awkwardly on his head and shoulder, requiring immediate medical attention.While he lay motionless on the ground, a stretcher was summoned. He later managed to stand up and walk to the dressing room with his head held upright. Initially, there were concerns of a potential neck sprain.Although he made a brief return to the field, Shadab was subsequently ruled out for the rest of the match and replaced by Mir as a concussion substitute."Pakistan have taken a concussion substitute for Shadab Khan in the ongoing match against South Africa. Usama Mir will replace Shadab," said the Pakistan Cricket Board in a statement.
Cricket World Cup crisis for Team India: Hardik Pandya's injury casts doubt on his 2023 world cup journey
"Shadab hit his head while fielding. He briefly took the field, but after a thorough assessment, the Pakistan team medical panel decided to replace him. The substitute request was approved by the match referee."Shadab has played all the matches for Pakistan in this event so far.He went wicket-less in the 28 overs that he has bowled so far and scored 117 runs at an average of 29.25 and a strike rate of 103.53, with a top score of 43.