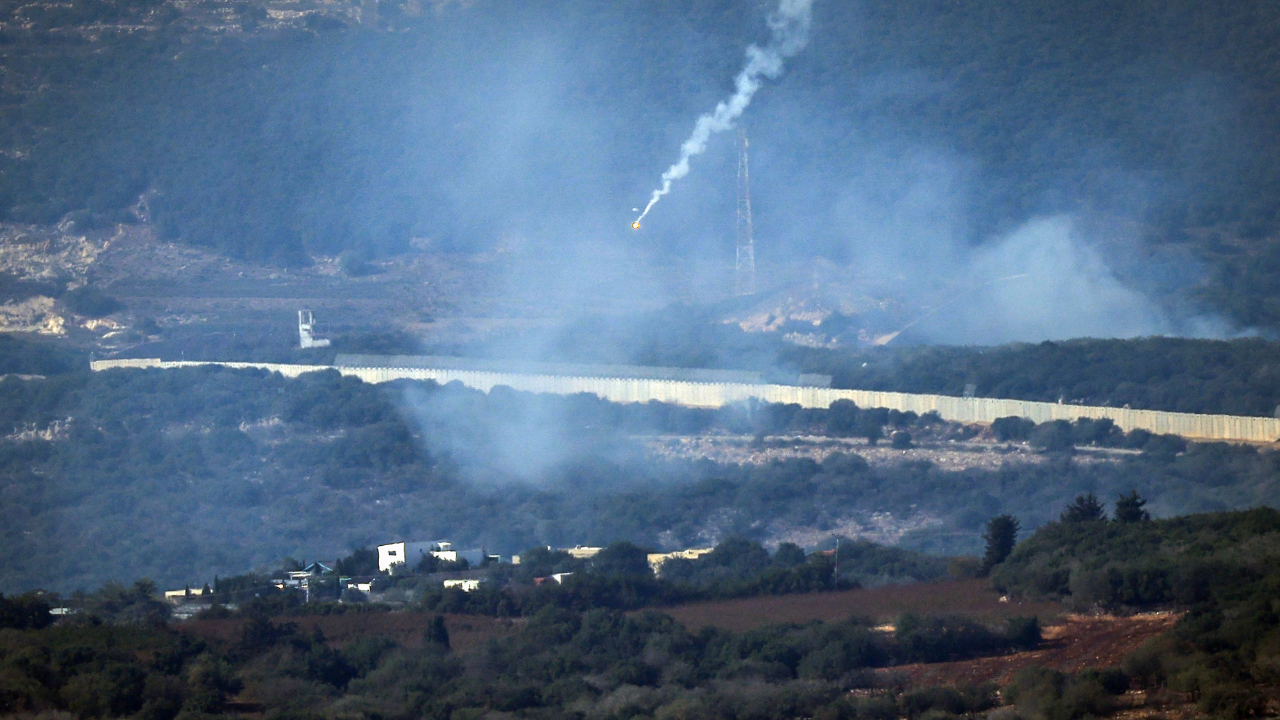 According to a report, Hamas militants consumed Captagon pills, commonly referred to as the "poor man's cocaine," during the terrorist attacks on October 7. Captagon is the brand name for the synthetic stimulant fenethylline hydrochloride. This drug is known for its highly addictive properties and is widely consumed in the Middle East.Israel's Channel 12 News reported that these pills were discovered on the bodies of Hamas prisoners and fighters who were killed during the conflict.This suggests that they might have taken the drug before committing their acts.
Earlier in January, Israeli security personnel intercepted a shipment of thousands of Captagon pills that were concealed within refrigerators, which were being smuggled into Gaza. The Times of Israel reported this incident.
Hamas militants used Captagon during their surprise attack on Israel on October 7, 2023, which killed more than 1,400 people. The militants carried out a well-coordinated assault from the Gaza Strip onto bordering areas in Israel, taking hostages and exchanging fire with Israeli forces. In response, Israel has declared an all-our war against Hamas in the Gaza Strip.Gaza was largely cut off from the outside world on Saturday as Israel rained more bombs from the air and suggested its long-promised ground offensive against Hamas militants controlling the Palestinian enclave was underway.
Israel explainer video shows how Hamas using Gaza hospital as 'Headquarters for their terror' | Gaza
"We attacked above the ground and underground, we attacked terror operatives of all ranks, everywhere," Defence Minister Yoav Gallant said in a video statement."The operation will continue until a new order."After air strikes and artillery fire rained down for hours overnight, much of the Gaza Strip has become an indistinguishable wasteland of rubble, with residents likening the devastation to that of a natural disaster.The intense bombardments "changed the landscape", Mahmud Bassal, a spokesman for the Gaza Civil Defence told AFP of the damage.More than 7,700 people have since been killed in retaliatory Israeli strikes on the Gaza Strip, including some 3,500 children, according to the territory's health ministry.
Massive explosions across Gaza skyline as Israel steps up ground operation
Background on CaptagonCaptagon, or fenethylline hydrochloride, was initially developed in the 1960s in West Germany. It was intended to treat conditions like attention deficit disorder, depression, and narcolepsy. Due to its addictive nature, it was banned in the 1980s. However, a black market for counterfeit versions of the drug emerged in the Middle East, gaining particular popularity in Gulf states such as Saudi Arabia, Qatar, and the UAE.The production of Captagon saw a significant increase in Lebanon post the Israeli military action against Hezbollah in 2006. This was an effort by the group to replenish its finances. The drug, which is a combination of amphetamine and theophylline, became popular among fighters in the Syrian civil war and with ISIS, as it helped them stay awake and focused.Militant groups have reportedly used Captagon to enhance certain "desirable characteristics" in their fighters, such as aggressiveness and alertness. The drug has also become a major revenue source for the Syrian President Bashar Assad's regime, especially as the country faces economic sanctions.Around 80% of the global supply of Captagon is produced in Syria. The Syrian regime's involvement in the trafficking of this drug has reportedly contributed to the spread of violence in the region.(With inputs from agencies)